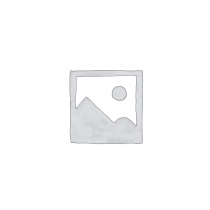 HGH Fragment – 1 vial 5mg – Prime Pharma
46€
An ideal peptide for weight loss, HGH fragment 176-191 peptide by is a modified form of the 176-191 amino acid branch of human growth hormone (GH) which is primarily produced for fat loss.
Description
Reviews (0)
Premium Stock Shipping
Description
HGH Fragment – 1 vial 5mg – Prime Pharma
Laboratory: Prime Pharma
Form: subcutaneous injection
Ingredients: HGH FRAGMENT 176-191
Concentration: 5 mg / vial
Presentation: 1 bottle
Dosage: 300 mcg 2 times a day (before breakfast and before bed)

Type: Weight loss cycle: reduction of body fat (abdominal fat) and increase in lean mass
Protection: No need for protections
Level: All users
HGH FRAG Peptide 176-191 injection details
Composition: 1 vial of 5mg
Dilution: 2 ml of sterile water
Frequency: 2 injections of 300 mcg per day (before breakfast and before bedtime)
Therapy cycle: 3 months
FRAG 176-191 HGH Peptide Advanced Dosage
Recommended dosage for new users:
Normal dosage (600 mcg / day)
Recommended dosage for advanced users: those who already have experience with steroids, peptides, or HGH:
Advanced Dosage - Double Dose (1.2 mg / day)
Recommended Elite Pro dose for competitors and professionals:
Elite Pro Dosage - Triple Dose (1.8 mg / day)
Tip: divide the injections during the day
PRIME stock
Delivery cost : 25€
+ Option 2 "Guarantee": The warranty protects you against breakage, loss or seizure of your package in customs. It represents only 10% of the total of your order. Like 95 % of our customers trusting our insurance, opt for security!

Shipping only in Europe (Spain, France, Italy, Belgium, Portugal …). No shipping to Switzerland, United Kingdom, Norway, Sweden, Finland, Denmark.

• Shipping of the package: 48 – 72 hours (excluding weekends) after validation of your payment.
• Duration of transit: 4-5 days for France and 1-2 days for Belgium and the Netherlands.
• Sending of the postal tracking code (tracking): 1-2 days after the parcel has been dispatched.