Drink and smoke during a course of anabolic steroids
2getmass.to
I am regularly asked on the chat or during a call if we can continue to to smoke or even from to drink alcohol during a anabolic steroid treatments. So let's dig deeper into this topic together.
It goes without saying that alcohol or tobacco, consumed outside of a steroid cure, are already harmful to your body.
You are well aware that steroids also have unpleasant and annoying effectss if you are not careful during your cure. So I'm not going to go over the details of these effects here, so let's tackle the influence of tobacco and alcohol on your body directly.
ALCOHOL
First of all you should know that alcohol is mainly eliminated by the liver. Up to about 10% of alcohol can be eliminated through the lungs, kidneys and skin.
Elimination by the liver leads to an accumulation of fatty acids in it.
Alcohol contains 7.1 kilocalories per gram. They promote weight gain but are considered empty calories because they contain only very small amounts of nutrients.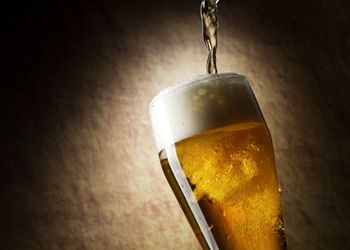 Liqueurs and dessert wines therefore contain significantly more carbohydrates than wine or beer. When we drink alcohol while eating, the body begins by eliminating the alcohol.
The formation of fatty deposits is reinforced. Consuming alcohol therefore increases the risk of getting fat. Alcohol changes the sleep cycle. The phases of REM sleep are shortened and those of deep sleep are lengthened. Acts on basic physiological functions such as body temperature regulation and breathing.
So when we know how much you have to prevent your body and protect all these aspects during a steroid cure, it would be a shame if you sacked all your efforts.
TOBACCO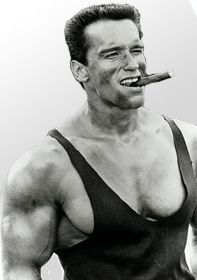 In addition to the risks of cancer, we can add that of heart attack, stroke and cancer compared to non-smokers. In addition, occasional tobacco consumption can induce a significant drop in erection in men.
Tobacco linked to estrogen levels thus substantially increases the risk of cardiovascular accidents.
Tobacco acts negatively on your blood supply.
In addition, the combination of tobacco and alcohol increases the risk of developing certain cancers. If it is advised not to consume alcohol and tobacco during everyday life; it is all the more so during a steroid cure. We only have one health. It is better to preserve it.
However, I would end with a little tip:
There are events that cannot be avoided and where the temptation to have a drink is very great (wedding, birthday or other…). Many bodybuilders therefore "prepare" their liver in advance by taking samarin140 the week preceding the event and the following week.
Consume in moderation!
Sportingly, the 2getmass.to team