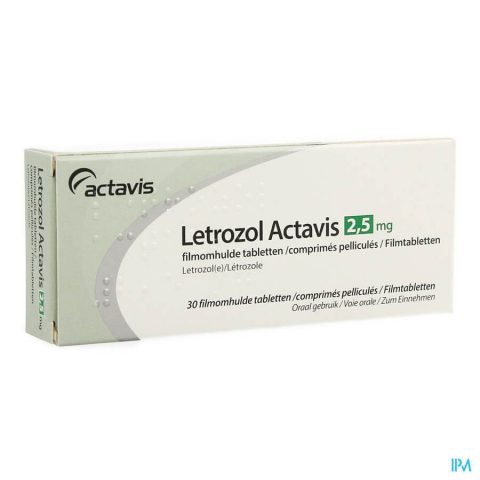 Letrozole-Actavis-2.5mg-30tabs - Actavis
76€
This product has been shown to rapidly reduce estrogen levels. Many users recognize the effectiveness of Letrozole in combating gynecomastia during a steroid cycle, when other AIs are not strong enough.
Description
Letrozole-Actavis-2.5mg-30tabs - Actavis
Laboratory: Actavis
Form: Oral
Ingredients: Letrozole
Concentration: 2.5mg / pill
Presentation : Box of 30 tablets
Dosage: Take 1 to 2 tablets per day. So between 2.5mg and 5mg per day
Type: Anti-estrogen + stimuluse
Level: All Users
Information on Letrozole
Basically, Letrozole is a drug that was developed to fight against breast cancer by inhibiting aromatization. It is usually used as part of aggressive treatment in post-menopausal women, to fight and reverse the spread of breast cancer after other treatments have failed (such as tamoxifen therapy). It is probably the most effective product on the market for this purpose currently, it is very similar in structure and action to its predecessor arimidex.
In conclusion, letrozole is a complete anti-estrogen which protects during and revives after the cycle, it allows to eliminate the negative effects of steroids while providing an aesthetic advantage on the quality of the muscle.