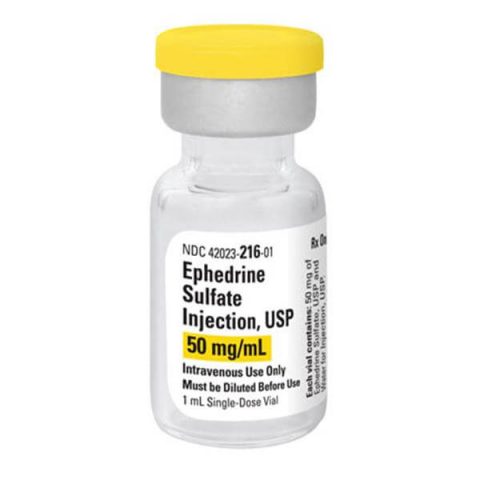 Ephedrine Sulfate Injection 50mg / mL 1ml vial - Pharmaceutical
The main goal of ephedrine doses in bodybuilding and athletics is that of fat loss. In this sense, ephedrine is used almost exclusively as a fat loss agent.
Description
PHARMA Stock Shipping
Description
Ephedrine Sulfate Injection 50mg / mL 1ml vial - Pharmaceutical
Laboratory: Pharmaceutical
Form: Injection
Ingredients: Ephedrine
Concentration: 50mg / mL
Presentation: vial
Dosage: Use of ephedrine in total 90 mg / day (maximum dose)
- 8h00: 30mg of ephedrine
12h00: 30mg of ephedrine
3:00 p.m .: 30mg of ephedrine
Type: Fat loss
PHARMACEUTICALS Stock

Delivery cost : 50€ = 55$
+ Option 2 "Guarantee": The warranty protects you against breakage, loss or seizure of your package in customs. It represents only 10% of the total of your order. Like 95 % of our customers trusting our insurance, opt for security!
Shipping worldwide including Europe (Spain, Belgium, Portugal…), UK, USA, Asia.But not in Italy, France and Australia
• Package Shipping: 1 day (excluding weekends) after the validation of your payment.
• Transit duration: Europe 5-10 days, USA 10-14 days, Australia 8-12 days, rest of the world 10-15 days.
• Sending of the postal tracking code (tracking): 1 – 2 days after the shipment of the package.
Information: if you live in a European country, customs sometimes ask to pay additional European VAT charges on your package, usually less than 30 Euros, your package remains intact.